Paris Rosette No.2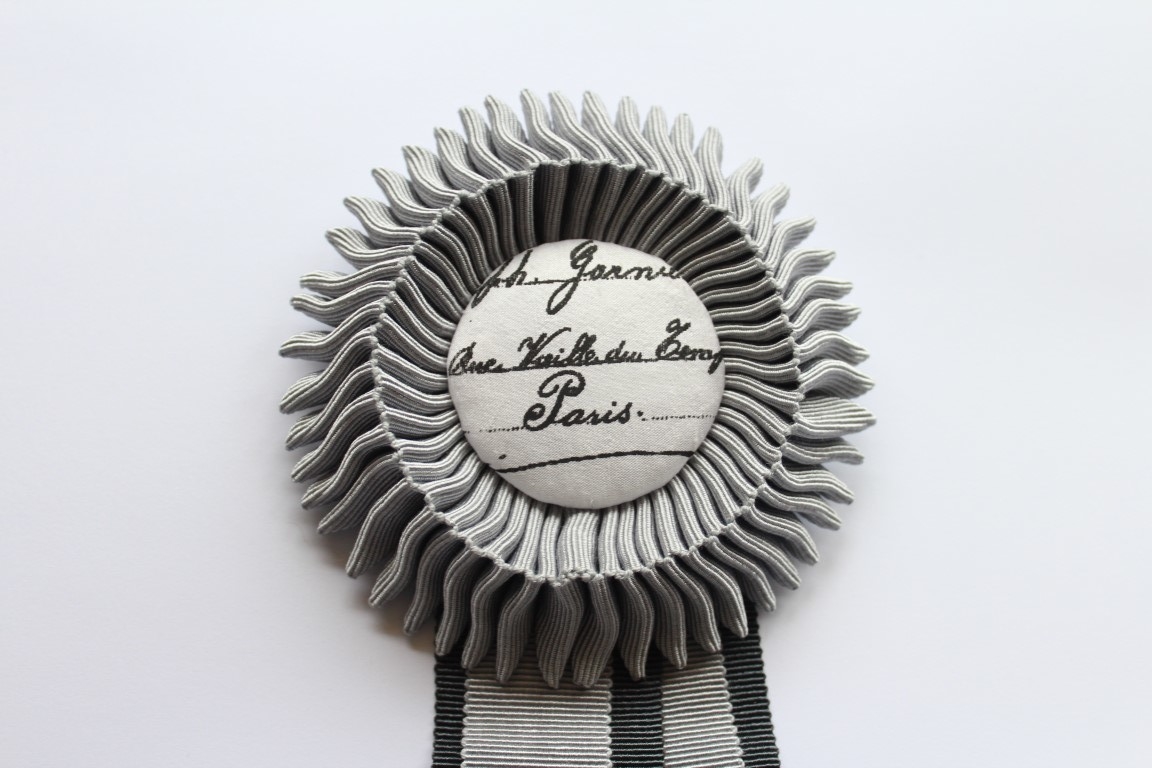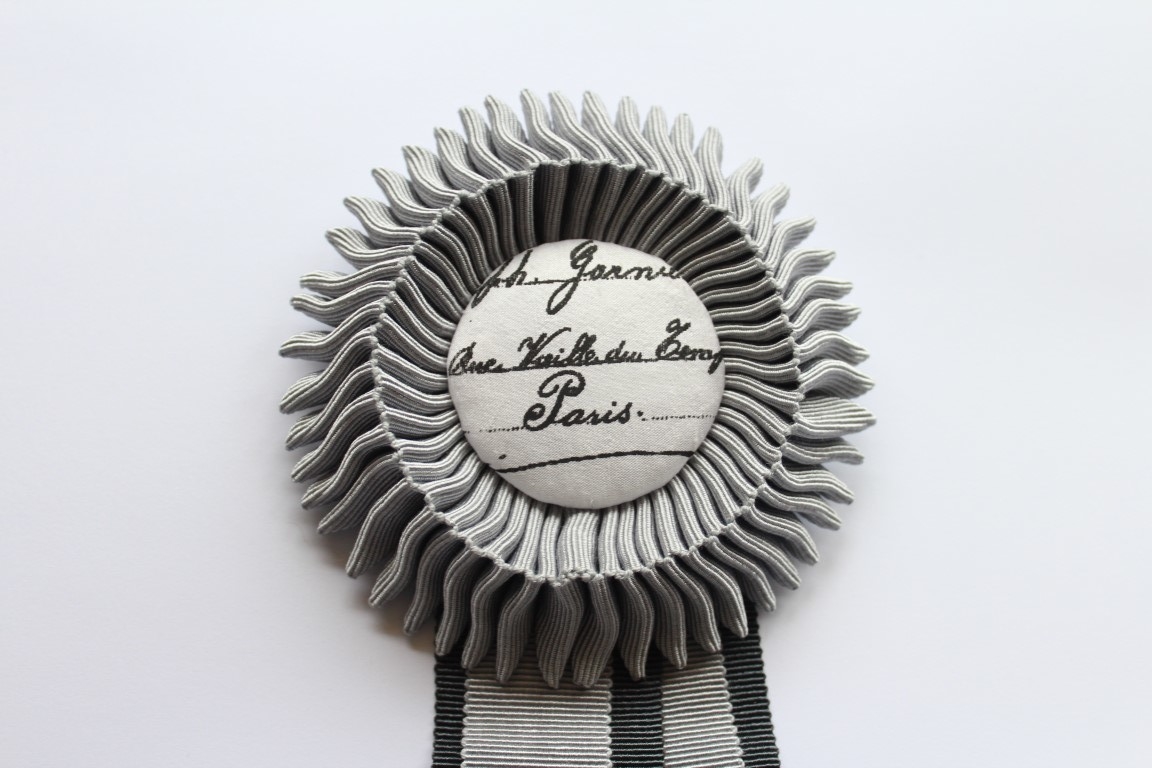 Paris Rosette No.2
Who doesn't need a decorative rosette in their life?
This beauty can be hung from the wall, pinned to a special cushion or adorn the back of a fancy chair.
The rosette features a silk dupion fabric hand screenprinted with an image from the reverse of an antique French postcard. It is further embellished with a hand folded and stitched soft French grosgrain ribbon in soft and deep grey colours.
It has been finished on the reverse with a brooch pin, felt and makers label.
The cockade is 10cms in diameter and the rosette is 30cms long.
POSTAGE: Australia FREEInternational $5